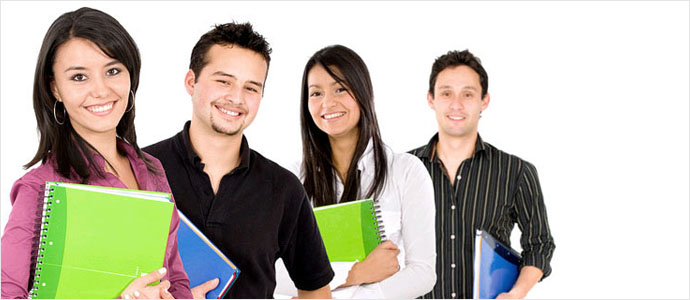 Vital Premium Water is a leading and well-known food and beverage company in Cambodia. Although it is currently employing more than 600 people already, Vital is always seeking competitive and dynamic candidates with relevant experiences to join our team. Below are the positions we are currently looking to fill:
Career Available: Cash Collector, Electrical Tecnician, Procurement Officer, Sales Executive - HoReCa, Marketing Assistant.

---
Cash Collector (1 Position):

Position Responsibilities:
Daily collect money form customers based on credit term.
Assist AR acconuntant to check and review credit overdue.
Prepare properly schedule to collect debit according with credit term.
Timely submit customer statemet.
Regularly feedback to sales team regarding on customers comlaint.
Receive cash and cheque sale from drivers/deliveries, sale persons and pass to cashier.
Make sure cash and cheque is correct amount with document support.
Position Responsibilities:
High School or BA Degree.
1 year working experience.
Dynamic, faster learner and willing to learn new things.
Hard working and honest person.
Able to work under pressure.
Good interpersonal skills.
Electrical Technician (1 Positions):
Position Responsibilities:
Do installation, operation, repair, and maintenance of electrical systems including wiring, lighting, circuit boards, communication line, camera cable, elcetronic control device as well as cabling, breaker and distribution board.
Responsible for installation, repair, and maintenance service for plumbing, air system adn water piping work.
Make plant equipment and tools for daily use as trolley cart, working table, cabinet board ete.
Perform regular inspection and tightening electrical connection from DB to Control cabinet, and from which to equipment as motor, heating resistant and infrared lamp etc. To prevent electrical shock from over-heat or cable burning.
Standby in plant during production line runniung for emergency troubleshooting or unforeseen machine breakdown.
Maintain and monitor the safety and cleanness of the laying wiring, cables, switch, socket, control cabinet, DB, MBD, Genet, etc. and ensure that there is no electric cable laying on the floor.
Position Requirement:
Bachelor Degree in Electrica Engineering
Ability to understand circuit diagrams, blueprints adn schematic diagrams.
Ability to work an shift is essentail to interface with technicians.
Ability to work under pressure, promblems solving, and analytical skills.
Working knowledge of GMP and HACCP in a manufacturing environment.
Having basic electrical abilities.
Good planning and organizing skills.
Good interpersonal skills.
Procurement Officer (1 Position):
Position Responsibility:
To provide overall support to Procurement Manager in performing the role and achieve department KPI set.

In order to ensure transparency of purchases and a timely turnaround of appropriately approved and authorized purchase requests and purchase orders; and

Perform work, including but not limited to overseeing the preparing and processing of purchase order in Sage APPAC ERP system.

To make purchase according to superior target and standard.

Perform other duties assigned by superior

.
Position Requirements:
Bachelor degree in Management or related commercial studies fields;

2 to 3 years' experience in related field and knowledge of standard products and sources of supply for commonly used business items-especially POSM product, and other MKT supports items and service;

Some knowledge of both standard and innovative procurement procedures & practices, and payment procedure would be an advantage ;

Administrative skills to interpret procurement policies and procedure;

Good communication in English, interpersonal and negotiation with good analytical skills;

Ability to work with other/function as a part of a team and maintain good working relationship with other departments, customer oriented;

Time management skills with the ability to manage multiple tasks in various stages of completion efficiently and effectively;
Sales Executive - HoReCa (Phnom Penh, Siem Reap):
Position Responsibility:
Achieve sales disribution targets and objective set within assigned account portfolio.
Indentify new account opportunities to increase sales.
Conduct on-going evaluations and recommend stragegic to increase sales performance.
Implement sales plan to align with brand/channel strategies.
Build up good and long-term relationship with customers.
Execute in-store activities to develop brand talk.
Negotiate agreements and handle problems solving.
Implement customer service procedures to enhance customer's satisfaction.
Track market move and sales report preparation.
Position Requirements:
Graduation of Bachelor in Sales or Marketing.
2 year of sales experiences, preferably from FMCG industrial.
Experiences in multiple account management and trade research.
Brand and trade marketing experiences, specifaclly in the area of trade activities.
Understanding of financial key performance indicators.
Good communication.
Good English.
Able to use Microsoft Words, Excel, PowerPoint, and/other designed database.
---
Marketing Assistant (1 Position):
Position Responsibilities:
Assist in implementing all PR campaigns

Assist in marting promotion and other activities.
Communicate with external source.
Deliver, sourcing for necessary messages / staff related to above jobs.
Responsible & control POSM warehous.
Rseponsible for taking photo proof of wedding promotion.
Position Requirements:
High School Degree or Bachelor Degree.
1 year experience in PR and events.
Good interpersonal, leadership and management skills.
Average level of English, both overal and written.
Able to work overtime.
PC literate - Microsoft Office - Word, Excel and PowerPoint.
---
Application Deadline:13 April 2017
Interested candidate are encouraged to submit their cover letters with expected salary and CVs with current photo by 05:00pm of 13 April 2017, to our Human Resource Department.to the following address:
NVC Corporation Co., Ltd (Vital Premium Water)
No. 888K, St. 598, Sangkat Toul Sangke, Khan Russey Keo, Phnom Penh
Email : This e-mail address is being protected from spambots. You need JavaScript enabled to view it
Facebook : facebook.com/vital.com.kh
Contact information: 023 864 333, 088 6 333 049, 071 330 8 333, 017 684 169

NVC Corporation Co., Ltd (Vital Premium Water) is an equal opportunity employer. Only short-listed candidates will be contacted for interview. Application documents will not be returned.